The International Conference on Water, Energy, Food and Sustainability (ICoWEFS 2022), taking place in Portalegre (May 10-12, 2022), Portugal, aims to be a major forum to foster innovation and exchange knowledge in the water-energy-food nexus, embracing the Sustainable Development Goals (SDGs) of the United Nations, bringing together leading academics, researchers and industrial experts. The conference expects to foster networking and collaboration among participants to advance the knowledge and identify major trends in the above mentioned fields.
---
---
The world is facing unprecedented challenges to mitigate climate change and adapt to its negative impacts, affecting the global economy and society. Europe intends to take the lead on the transition to sustainability, as a chief priority of Horizon Europe is a European Green Deal to transform Europe in a climate-neutral continent, fostering disruptive innovation and the deployment of new technologies and innovative solutions, helping to create a sustainable future.
Innovation regarding water, energy, agri-food, bio-economy, natural resources and environment will speed up the transition towards sustainability, promoting water and food security in the world.
A climate-neutral continent by 2050 will drive technological, economic and societal transformations towards circular economies and green and clean technologies, and the decarbonisation of energy-intensive industries.
---
IMPORTANT DATES
Full paper submission – 22 April 2022 (Deadline for submission for Cost members and parallel sessions)
Acceptance Notification – 06 May 2022
Revised Full Paper Submission – 10 May 2022
Registration and Payment Deadline – 22 April 2022
---
TOPICS
WATER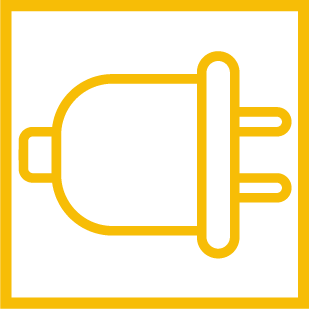 ENERGY
AGRIFOOD
SUSTAINABILITY
---

Springer publisher will be the event's editor.
---
CONTACTS
Conference email
icowefs@ipportalegre.pt

The ICoWEFS International Conference 2022 will be held at the
School of Technology and Management of the Polytechnic of Portalegre. Portugal
Venue GPS Coordinates: Lat. 39°16'06.4″N | Long. 7°26'32.6″W